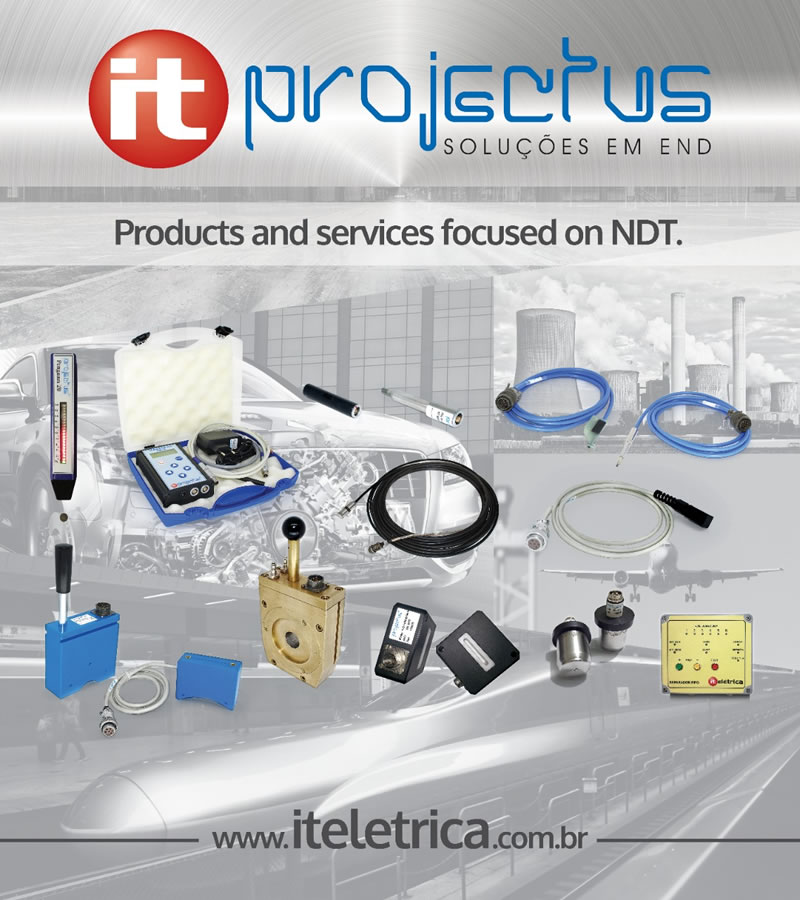 Founded in 2007, it operates in the area of ​​non-destructive testing (NDT) for quality control by the method of Eddy Currents, offering solutions in this area for the entire local market as well as for all Latin America. Sensitive to the needs of this market and the accumulated experiences of the past, IT Projectus decided to become a reference, offering accessories made locally for equipment already installed such as coils, probes, cables, and automatic devices for feeding, testing and sorting.
It also develops its own products to meet some specific needs of our customers always with the concern to offer the best solution, support and the best service to its customers.
IT Projectus develops products for control and custom electronic devices. Design, execution of automatic production devices that require repetitive, unhealthy or high-productivity work, manipulators, devices for preparing and sorting parts for eddy current equipment, focusing mainly solutions and technical support for customers who perform quality control using the eddy current method (Eddy Current), providing equipment and accessories, as well as operational and application training.
Quality
Competitive prices